Head of Content & Communications (m/f/d)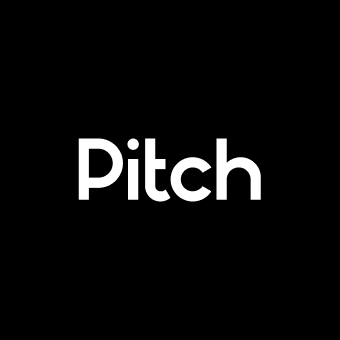 Pitch
Marketing & Communications
Berlin, Germany
Posted on Friday, April 7, 2023
Pitch is the collaborative presentation platform for modern teams. With a focus on real-time collaboration, smart workflows, and intuitive design features, we make it fast and delightful for teams to create and deliver beautiful presentations. Our presentation and template galleries give everyone the ability to publish their own standout work, learn from one another, and find the creative spark for their next presentation. Tens of thousands of teams have made the switch to Pitch, including top brands like Intercom, Superhuman, and Notion. We've raised over $135 million to date, and have been recognized by FT-backed Sifted as Europe's Top B2B Soonicorn in 2022. And we're just getting started.
We're looking for a Head of Content & Communications to lead the Pitch team responsible for creating entertaining and useful materials that help people craft and deliver better presentations. If you're an experienced marketing leader with a passion for connecting with audiences, growing awareness for brands, and managing a talented team, we'd love to hear from you!
The opportunity
As the Head of Content & Communications, you'll be accountable for Pitch's PR, social media, advertising, and content strategies. You'll collaborate with the Brand Design, Website, and Product Marketing teams to grow awareness, traffic, and signups for a fast-growing product that's changing the way teams tell their stories. This is a perfect role for someone who is passionate about great communication, and eager to take on ownership of Pitch's already strong brand voice.
What you'll get to do:
Manage a team of functional specialists across editorial, paid advertising, social, and SEO
Collaborate with others at Pitch to launch integrated campaigns that drive long- and short-term results
Develop content strategies, plans, and draft and review copy
Partner with our PR agency to identify and pursue earned coverage opportunities
Analyse campaign performance to continuously improve our approach to content and comms
And you have the following skills and experience:
Experience managing a team to contribute to ambitious business growth objectives
Outstanding written communication skills and experience not just managing writers, but writing yourself too (native-level English skills are a must)
A track record of effective social, PR, and content campaign management
Experience measuring success both quantitively and qualitatively to improve strategy over time
A passion for presentations and visual communication generally
It's a bonus, but not a must, if you also have:
Experience managing a remote team
A background in marketing for SaaS businesses, or even better product-led-growth businesses
Experience with web analytics and media/marketing attribution tools
Experience working at startups at a similar stage to Pitch (Series A/B+)
While we are a remote-first company with a widely distributed team, please be aware that this position can't be hired in the United States due to legal and compliance factors. If you are currently based in the USA but are open to relocation, however, we'd be happy to hear from you.
Curious what it's like to work at Pitch? Find out more about how Pitch operates as a remote-first company through using powerful collaboration tools and dogfooding our own products!
Pitch was founded in Berlin, but as a remote-first company, our team works together from all over the world. With that mindset, we're building an inclusive workplace that invites diverse perspectives, and values talent from diverse personal and professional backgrounds. For more specifics on how we honour our commitment to diversity in our hiring process, check out our Recruiting D&I Pledge.
Sounds like a good fit? Join us on our mission to enable every team's best thinking - we look forward to hearing from you!
Not quite sure whether that's a role for you? No problem! If you can't find any open role that caught your eye, but are interested in working at Pitch, you can always submit your resume here. We will follow up as soon as we open up a position that matches your skillset and aspirations!