Senior Customer Success Manager (m/f/d)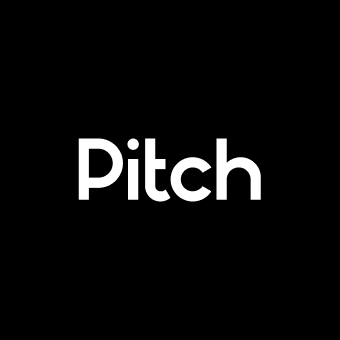 Pitch
Customer Service, Sales & Business Development
Berlin, Germany
Posted on Friday, March 3, 2023
Pitch is the collaborative presentation platform for modern teams. With a focus on real-time collaboration, smart workflows, and intuitive design features, we make it fast and delightful for teams to create and deliver beautiful presentations. Our presentation and template galleries give everyone the ability to publish their own standout work, learn from one another, and find the creative spark for their next presentation. Tens of thousands of teams have made the switch to Pitch, including top brands like Intercom, Superhuman, and Notion. We've raised over $135 million to date, and have been recognized by FT-backed Sifted as Europe's Top B2B Soonicorn in 2022. And we're just getting started.
As a Senior Customer Success Manager at Pitch you will be responsible for helping our customers get the most of Pitch Pro and make progress towards their business goals. We strive to provide an unparalleled customer experience and ensure customers remain loyal users and advocates for Pitch.
You'll engage with small to medium sized customers both individually and at scale in order to deliver towards our goals for expanding existing Pro workspaces and upgrading Starter workspaces to our paid plans. You'll work closely with marketing and the product growth team to set up effective lifecycle messaging with the goal of providing relevant content to customers and creating opportunities for our team to discuss their growth plans.
If you're passionate about building relationships with customers and helping them find success, are excited about scaling customer communications, and are eager to work with a remote team, we'd love to talk to you!
What you'll do
Help define and execute our strategy for a scaled approach to customer success that enables us to effectively engage with a large number of smaller customers to ensure they succeed with Pitch.
Learn all about our customers (mostly based in Europe and North America) and their needs, and identify ways to proactively support them to get more out of Pitch.
Become a Pitch expert, and use this knowledge to effectively guide customers towards their desired outcome – both in 1:1 calls as well as many other communication forums such as email campaigns, webinars, or our customer community.
Collaborate with other teams to create relevant and engaging content to educate and inspire customers, and contribute to an overall positive customer experience.
Identify opportunities for expansion and manage our deal pipeline, create compelling pricing proposals for customers, and close different types of deals.
Implement processes and optimize tooling to effectively manage customer relationships, define key metrics, and create playbooks and training materials for others on the team.
Identify successful customers and encourage them to become active community members who participate in events, case studies, product betas, and campaigns.
Cultivate your knowledge about our customers and constantly advocate for them internally. Highlight challenges, churn reasons, and feedback to influence the product roadmap.
Who we are looking for
You have at least 5 years of relevant experience in a customer facing role, including 2+ years as a customer success manager, account manager/executive, sales/business development manager, or customer lifecycle manager, ideally in a SaaS environment.
Ideally, you have worked at the intersection of customer success or sales development, and lifecycle management, and have experience in strategic customer outreach over email and in-app. Having worked with customer communities is a plus!
You have a track record of building strong relationships and growing revenue working with small and medium-sized businesses, and foundational knowledge of customer success norms, processes, and KPIs.
You've worked with CRM and email marketing systems such as Braze, Intercom, Hubspot or Salesforce, and know how to get the most of these tools to work efficiently towards your goals, incl. setting up your own email campaigns.
You're comfortable wearing multiple hats in a start-up environment and are eager to learn more about those areas you have less experience in. You proactively seek out learning resources and are curious to dive into new topics.
You're a self-starter and are excited to build up a new function at Pitch. You have a vision for what you want to achieve, work in an organized way, and document what you do.
You're an excellent and confident communicator, thrive in conversations with customers, and communicate with empathy, especially in challenging situations. Your written English skills are strong and you're able to draft structured and engaging content for customers.
You know how to represent your customers internally, and how to share their needs and feedback constructively with other teams.
Curious what it's like to work at Pitch? Find out more about how Pitch operates as a remote-first company through using powerful collaboration tools and dogfooding our own products!
Pitch was founded in Berlin, but as a remote-first company, our team works together from all over the world. With that mindset, we're building an inclusive workplace that invites diverse perspectives, and values talent from diverse personal and professional backgrounds. For more specifics on how we honour our commitment to diversity in our hiring process, check out our Recruiting D&I Pledge.
Sounds like a good fit? Join us on our mission to enable every team's best thinking - we look forward to hearing from you!
Not quite sure whether that's a role for you? No problem! If you can't find any open role that caught your eye, but are interested in working at Pitch, you can always submit your resume here. We will follow up as soon as we open up a position that matches your skillset and aspirations!