Senior Data Analyst (m/f/d)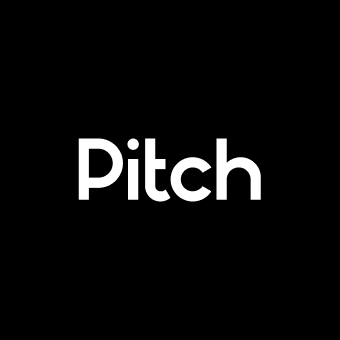 Pitch
IT, Data Science
Berlin, Germany
Posted on Friday, January 20, 2023
Pitch is the collaborative presentation platform for modern teams. With a focus on real-time collaboration, smart workflows, and intuitive design features, we make it fast and delightful for teams to create and deliver beautiful presentations. Our presentation and template galleries give everyone the ability to publish their own standout work, learn from one another, and find the creative spark for their next presentation. Tens of thousands of teams have made the switch to Pitch, including top brands like Intercom, Superhuman, and Notion. We've raised over $135 million to date, and have been recognized by FT-backed Sifted as Europe's Top B2B Soonicorn in 2022. And we're just getting started.
We built Pitch for people who are thirsting for a better way to design, collaborate on, and share presentations. In order to improve our product, we continuously seek to improve our understanding of the user journey from first hearing about Pitch, to creating the first deck, to inviting team member to collaborate, and beyond.
One lens we've relied on to better understand this complex journey is data.
As a Senior Data Analyst on our Analytics team, you'll shed numerical light on the many mysteries that await us as we build and position Pitch as the greatest presentation tool known to humanity in 2023 and beyond.
What you'll get to do...
Inform and influence our growth and product strategy through data exploration.
Collaborate with Marketing, Sales, User Research, Customer Support, Finance and Product to make data-driven insights and recommendations.
Design and build scalable data models.
Play a key role in enabling and promoting self-service analytics among stakeholders in the wider organization.
Guide teams through experimentation-based execution.
Partner with Data Engineering to maintain and extend our Data Warehouse (SnowFlake), improve data quality and documentation.
This role is perfect for you if you bring...
4+ years of experience as a Data Analyst, Data Scientist, or in a relevant field.
High proficiency in SQL and comfortable navigating data to perform a wide range of analyses.
High proficiency in using BI tools.
Experience working with DBT
Experience with Git.
Strong communication skills with both technical and non-technical stakeholders
Experience in playing the role of "project manager" when the occasion calls for it.
Not a must, but it would be great if you have…
Experience in SaaS business models.
Experience with marketing analytics.
Experience with Python
Understanding of statistical concepts like causal analysis.
Curious what it's like to work at Pitch? Find out more about how Pitch operates as a remote-first company through using powerful collaboration tools and dogfooding our own products!
Pitch was founded in Berlin, but as a remote-first company, our team works together from all over the world. With that mindset, we're building an inclusive workplace that invites diverse perspectives, and values talent from diverse personal and professional backgrounds. For more specifics on how we honour our commitment to diversity in our hiring process, check out our Recruiting D&I Pledge.
Sounds like a good fit? Join us on our mission to enable every team's best thinking - we look forward to hearing from you!
Not quite sure whether that's a role for you? No problem! If you can't find any open role that caught your eye, but are interested in working at Pitch, you can always submit your resume here. We will follow up as soon as we open up a position that matches your skillset and aspirations!